Last Wednesday I announced plans for Pirates Prospects to move to a subscription site, which will begin on April 13th. The cost for an annual subscription is $29.99, which averages out to a low cost of $2.50 per month. That's already a great value for the coverage we provide of the Pittsburgh Pirates and their minor league system, especially since the new format will expand that coverage. Today, that value got even better.
Pirates Prospects has entered into a promotion with DraftKings, a leading provider of daily fantasy sports contests. The daily fantasy sports industry is one of the hottest things in sports right now, allowing you to play in one-day fantasy contests, with the chance to win money. Through our promotion with DraftKings, you can get a free one-year subscription to Pirates Prospects just by participating in these contests! To kick things off, DraftKings is offering a free contest with $100,000 in prizes.
Any new DraftKings members are eligible for this promotion. Here is how to participate, and how to get your free one-year subscription to Pirates Prospects:
1. Sign up for the DraftKings $100,000 contest. By clicking that link, you will be taken to the draft room, where you will select your team. Once your team is selected, you will be taken to a screen to create your account, which is free.
2. Once you create an account, your entry will be submitted. You will then be directed to an optional deposit screen where you can make your first deposit. You will need to make a deposit of $5 or more to qualify. However, DraftKings is offering a one time 100% match bonus on your first deposit, up to $600.
3. After you make your initial deposit, participate in a contest to fulfill the final step.
4. Once you have completed the above steps, send an e-mail to Javier Vargas at DraftKings (jvargas@draftkings.com) and let him know you are participating in the Pirates Prospects subscription promotion. Javier will confirm whether you've met the requirements, then will contact me so I can give you a coupon code that will allow you to set up your one year subscription.
This is an amazing offer. Previously for $30 you got a one year subscription to Pirates Prospects, which was already at a low price. Now if you deposit that $30 with DraftKings, they will give you a $30 bonus, and you will get a one-year subscription to Pirates Prospects. That's a $90 value for just $30, and you get access to some amazing Pirates coverage for a year!
For those of you who might be interested in the three-year plan, I will also offer that at a discounted rate with this promotion. Anyone who participates in the promotion will be able to use their $29.99 coupon to purchase a three-year plan for just $50. That's less than $1.50 per month!
What If I Already Subscribed to Pirates Prospects?
I want to make this promotion available to everyone. We've already had a lot of subscribers in the first week, and obviously they didn't get a chance to participate in this deal. So I am going to make this offer available to everyone who has already signed up.
Anyone who has signed up for a monthly plan or an annual plan can participate in the promotion, and will get a free year added to the end of their current subscription term. If you purchased a three-year plan, e-mail me (tim@piratesprospects.com) if you are interested in this promotion.
I'm Already a Member of DraftKings. Can I Participate?
Unfortunately, no. This offer is only for new DraftKings members. However, we are looking into similar offers in the future.
Get Your Free Pirates Prospects Membership Today!
Sign up for the free $100,000 contest, create your account, and make your deposit. Then, once you've participated in your first contest, you'll be eligible for your free subscription to Pirates Prospects (remember to e-mail Javier at the address above for verification). Click the banner below to get started!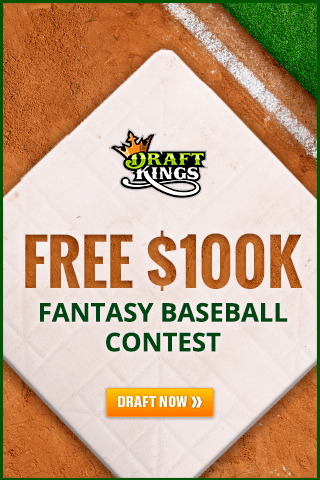 Tim started Pirates Prospects in 2009 from his home in Virginia, which was 40 minutes from where Pedro Alvarez made his pro debut in Lynchburg. That year, the Lynchburg Hillcats won the Carolina League championship, and Pirates Prospects was born from Tim's reporting along the way. The site has grown over the years to include many more writers, and Tim has gone on to become a credentialed MLB reporter, producing Pirates Prospects each year, and will publish his 11th Prospect Guide this offseason. He has also served as the Pittsburgh Pirates correspondent for Baseball America since 2019. Behind the scenes, Tim is an avid music lover, and most of the money he gets paid to run this site goes to vinyl records.